CARDVR1 CAR DVR WITH 2.5 INCH TFT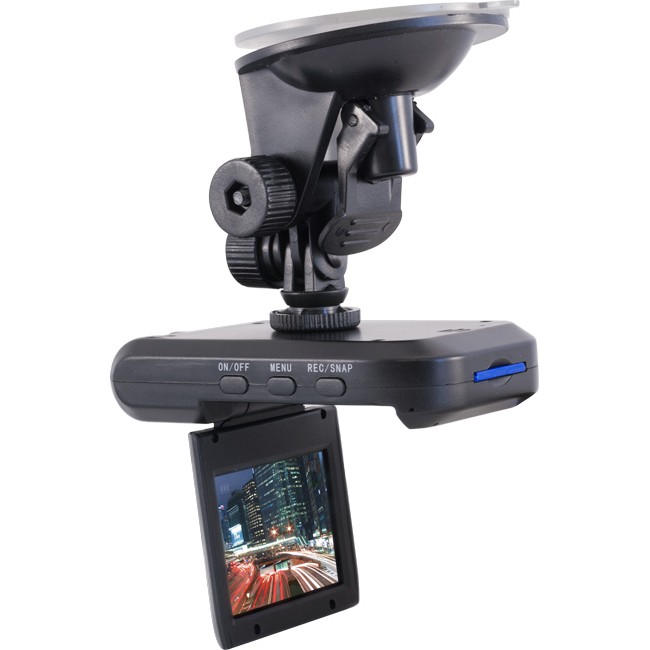 Downloads


CARDVR1 Sell Sheet (pdf)
Discontinued
replaced by CARDVRHD
With rising reports of road-rage and crowded roads getting more crowded, the CARDVR1 provides a simple solution to protect yourself and your family from the legal repercussions of other careless road users.
Featuring motion detection, and continuous recording, you can be sure that the CARDVR1 will capture those breif moments that could save you lots of time and money later. Captures any dialog that may take place outside of camera view using its built-in microphone.
Can also be used indoors to monitor pets & property with its useful motion detection mode and can be left permanently on when used with an external power supply (not supplied).
Features
2.5″ Colour flip-down LCD
1/4″ Colour CMOS Sensor
Truly continuous recording

Cyclical: overwrites older files when SD card becomes full; never miss a moment
Begins recording as soon as unit powers up

Take snapshots / photos
Allows playback of recorded Video and Pictures
Internal microphone and speaker for audio recording and playback
Date / Timestamp on video
Records video up to 1280×960
Built-in Lithium Rechargable battery

Charges via Car-charger or USB cable

Can operate as USB Webcam
Composite / Mono AV Output
Specifications
Image sensor
1/4″ Colour CMOS
Camera Angle
120°
Minimum operating brightness
1 Lux
Display
2.5 inch TFT
Battery
300mAH
Battery operating time
>1 Hour
Picture size
5M, 3M, 2M, 1.3M, VGA
Video size
VGA (640×480), QVGA (320×240), SXGA (1280×960)
Video format
AVI (30fps)
Video data rate
1GB/10min @ 1280×960,
1GB/30min @ 640×480,
1GB/90min @ 320×240
Operating Temperature
-10°C ~ 60°C
Storage
Support MMC/SD card up to 32GB
Language
English / Russian / Chinese
Power
Cigarette lighter / USB(DC 5V)
In the box
CARDVR1 vehicle DVR
Suction-cup mounting bracket
5V 1A car charger with mini USB lead
Mini USB-B lead
3.5mm to 2x RCA AV lead
User manual
Images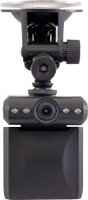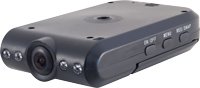 FAQ
Q. HELP! My CARDVR1 is not turning on even though the LED is lit!
In some cases, the CARDVR1 has been reported to enter into a deep sleep mode where it is not possible to turn the unit back on. But don't worry – there is a firmware update to correct this issue. If you are considering buying the CARDVR1, we have already upgraded all our stock with the latest firmware so you don't have to!
If you have encountered this issue, you can bring it back to us to upgrade the firmware for you, or you can do it yourself by following the instructions here: CARDVR1 Firmware Update Instructions.
Q. How do you set the date/time?
A. With the unit powered ON and not recording:
Click 'Menu' button to get to the 'Setup' Menu (usually 2 clicks of the 'Menu' button to get across to it)
Click 'Down' button until you get to 'Date Input'
Click 'Rec/snap' button to select then click 'Down' button to select 'Set' then click 'Rec/snap' button
Click 'Down' button to choose date format (DD/MM/YYYY or MM/DD/YYYY etc)
Click 'Rec/snap' button to select the next option along (the date for example)
Use the 'Down' and 'Up' buttons to choose the correct value for date and time.
Use the 'Rec/snap' button to select the next option (the month for example)
Repeat these steps to set the day month year and time in hours and minutes.
Once you have completed this click 'Rec/snap' to return to the menu