DCL4MC 3.5″ COLOUR VIDEO DOOR PHONE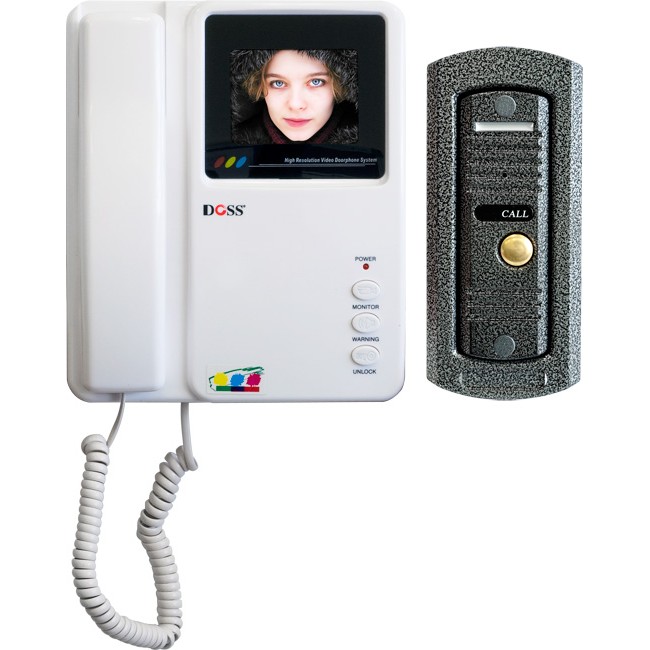 Downloads


Sell Sheets
Discontinued
High quality vandal proof colour video intercom system, 4 Wire Connection. The metal diecast flush / surface mount camera unit features a pin hole camera that is invisible to the caller and LED IR night illumination.
Auto turn off time 60 Secs.
An exclusive feature of the DOSS vandal proof video door phones is the multi-purpose door station camera unit (multimount options). Cameras are constructed in a heavy duty die cast metal housing. The optional door latch is activated via the door station.

3.5" TFT-LCD Screen
Multi-mount options
Image angle 70 degrees
Lighting: 0.1 lux for 30cm
High Clarity Picture
Door Lock Control
Warning Signal
Monitor Mode
Auto Turn Off
Infrared Night Vision
Adjustable Camera
Audio/Video Output
Kit incl. power supply & mounting hardware
Power Supply (included):

Input: 110V ~ 240V AC
Output: 15VDC @ 1500mA

Camera HWD: 122 x 40 x 22mm
12 Month Warranty