DHF72PC 7″ HANDSFREE VIDEO INTERCOM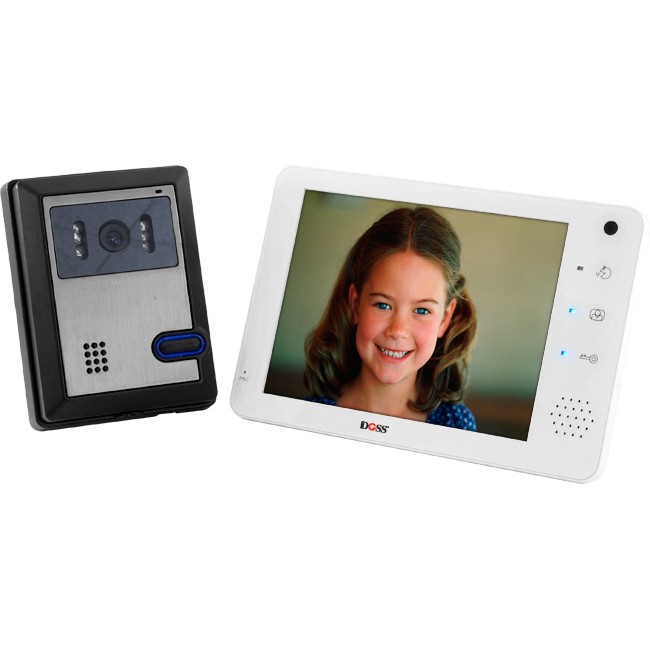 Downloads


Connecting to an Access Control System via Relay


User Manual


DHF72PC Sell Sheet (pdf)
Discontinued
Ideal solution for home video security
See who's at the door before opening it!
Features
Large 7″ HD TFT-LCD colour screen
Capacitive touch-buttons
Video and two way intercom system
Handsfree operation
Simple connection and easy DIY installation
Multiple configuration options
Use up to 2 cameras and up to 3 monitors (see below)
High quality CCD Camera with IR LEDs for night illumination
Door lock control
Mounting hardware supplied
Details
Colour Monitor
7″ colour HD TFT-LCD Screen
High resolution: 800×600 pixels
Capacitive touch-panel
Handsfree operation
Door lock control
Volume and brightness controls
Auto off
Slim and stylish design
196 (W) x 132 (H) x 34.8 (D) mm
Power: 13.5V DC (included)
Video Camera
CCD Surface mount camera
6 IR LEDs for night viewing
Lens with vertical adjustment
Hands-free operation
Built-in microphone
IP43 weatherproof casing
Viewing Angle: 53 degrees
127 (H) x 95 (W) x 35 (D) mm
Power: 12V DC provided via monitor
Package Contents
Colour Video Monitor
Surface Mount CCD camera with IR LEDs
15V/1.5A Power Supply
Mounting hardware
5m Cable
Manual
Images


Support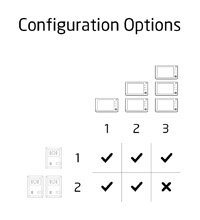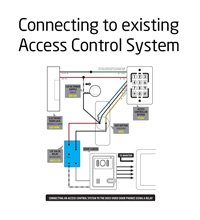 Follow this diagram to connect an access control system to the DHF72PC. Click for a larger version or download
PDF file
Please note: Maximum wiring length between camera and monitor is 50 metres.
Spare/Extra Items


DHF72SM SPARE MONITOR

DSPC52 SPARE CAMERA

DSMC52 SPARE METAL CAMERA