DOME30W 700TVL SECURITY DOME CAMERA (WHITE)
Additional Images
Downloads


DOSS CCTV Camera Range Sell sheet
Discontinued
1/3″ Sony EXview HAD CCD II
Sony EFFIO-E DSP Chipset
700TVL Resolution
4mm – 9mm Varifocal Korean lens
20m – 30m IR Range
Available Colours:

Grey: DOME30 (43150088)
White: DOME30W (43150089)








Model
DOME30

Sensor

1/3" Sony EXview HAD CCD II
DSP
Sony EFFIO-E
Resolution
700TVL
Effective Pixels
NTSC: 976 x 494
PAL: 976 x 582
Lens
4mm – 9mm
Lens Type
Manual
Lens Origin
Korea
Approx View Angle (H)
98° – 38°
IP Rating
IP65
IR LEDs
36x Ø5mm
IR Range
20m – 30m
Adjustable IR Brightness
no
WDR
(Wide Dynamic Range)
ATR
Sens-up
no
OSD
yes
Inline Controller
yes
Noise Reduction
2D-NR
Backlight Compensation
HLC/BLC/OFF
Image Colour Adjustment?
(ie brightness/contrast/ tone/saturation/sharpness)
yes
Mirror function
(Horiz / Vert / Rotate)
H
Privacy Zones
4
Motion Detection Zones
4
RS-485
no
Power
(with IR on where applicable)
12VDC / 450mA
Sony's EXview HAD CCD II offers improved characteristics over the Super HAD CCD II and EXview HAD CCD Sensors, and other CCD Sensors.

Less space between On-chip microlenses and light sensors
Improved and longer life colour filters
Larger light sensors and larger sensor apertures

Higher light sensitivity and improved spectral sensitivity
High sensitivity to near IR range
Lower noise

Reduced image Smearing

Microlens
Structure
Low light
& IR sensitivity
Smear
Other CCD
Sony EXview HAD II CCD

New in 2013, the DOSS range of cameras are being upgraded with Sony Effio DSP (Digital Signal Processor) chipsets for superior images and features—first and foremost, introducing 700TVL resolution across our range!

Sony's Effio-E DSP Chipset supports the following features*:

Entry-level Effio technology
ATR (Adaptive Tone Reproduction)
2D noise reduction
Motion detection
Privacy mask

HLC (High Light Compensation)
Preset OSD
Exposure control for IR light
Low power consumption

ATR
(Actual camera image)

Off
On
*Features mentioned are supported by Effio chipset but may not be implemented/enabled – please check the camera specifications.
DOSS Security Training 2013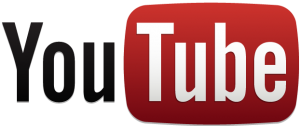 Watch the training series on our new CCTV Cameras for 2013 here!
What you need to know for new CCTV installations
Cameras
What does each camera need to see? i.e. how far, how wide, how much detail?
What are the conditions the camera needs to work in? i.e. Day or night, infra-red, indoor or outdoor?
How will it be mounted, and are there any style considerations?
DVRs
How many cameras does it need to monitor, allowing for any expansion?
Do you need full D1 (576 line) recording on all channels?
How many days of recording at what quality needs to be stored?
Cabling
Do you want to run coaxial + power, or CAT5E/CAT6 with baluns?
Power
Will you supply power locally to each camera, or have one central supply?
What size of UPS do they need?
Do you want a plug pack, wall box (needs an electrician to wire), rack-mounted supply, or power supply + video balun box in one?
Networking & Remote Access
Does your customer want to view their cameras remotely?