IN10REV 540TVL MINI VEHICLE CAMERA
Discontinued
The IN10REV is the perfect package for use as a vehicle reversing camera but is also small enough and has a high resolution sensor making it suitable for discrete surveillance. It features IR LEDs so that even at night, obstacles and hazards will still be visible!
Note: The image output of the IN10REV is not reversed—or flipped horizontally—as the name may suggest. Please ensure that your monitor is capable of flipping the image if the purpose is for a vehicle reversing camera
1/3″ SONY Super HAD II CCD
Resolution: 540TVL
Min. illumination:color: 0Lux(IR ON)
Electronic shutter(Auto),Day&Night,Auto white balance
IR distance:5~10m
Lightning proof, DC12V
Dimensions: 80(w)*76(h)*54(l)mm
| | |
| --- | --- |
| Pick-up device | 1/3″ SONY Super HAD II CCD |
| Effective pixels | NTSC:768*494,PAL:752*582 |
| Resolution | Color 540TVL |
| Min. illumination | 0Lux(IR ON) |
| Sync system | Internal |
| Scan system | 2:1 interlace |
| S/N ratio | more than 50dB |
| Lens | 3.6mm pinhole Lens(2.8mm M12 lens optional) |
| Electronic shutter | Auto |
| White balance | ATW |
| Day&Night | Auto |
| Gamma | 0.45 |
| IR distance | 5-10 m(18xΦ5) |
| Video output | 1.0Vp-p Composite Video Output, 75 Ohm |
| Power supply | DC12V± 10% |
| Power consumption(Max) | 320mA/DC12V(IR on) |
| Operation temp | -20°C ~ 50°C |
DOSS Security Training 2013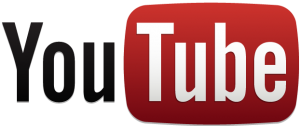 Watch the training series on our new CCTV Cameras for 2013 here!
What you need to know for new CCTV installations
Cameras
What does each camera need to see? i.e. how far, how wide, how much detail?
What are the conditions the camera needs to work in? i.e. Day or night, infra-red, indoor or outdoor?
How will it be mounted, and are there any style considerations?
DVRs
How many cameras does it need to monitor, allowing for any expansion?
Do you need full D1 (576 line) recording on all channels?
How many days of recording at what quality needs to be stored?
Cabling
Do you want to run coaxial + power, or CAT5E/CAT6 with baluns?
Power
Will you supply power locally to each camera, or have one central supply?
What size of UPS do they need?
Do you want a plug pack, wall box (needs an electrician to wire), rack-mounted supply, or power supply + video balun box in one?
Networking & Remote Access
Does your customer want to view their cameras remotely?