OMNI24 OMNIDIRECTIONAL 24DB AMPLIFIED CARAVAN ANTENNA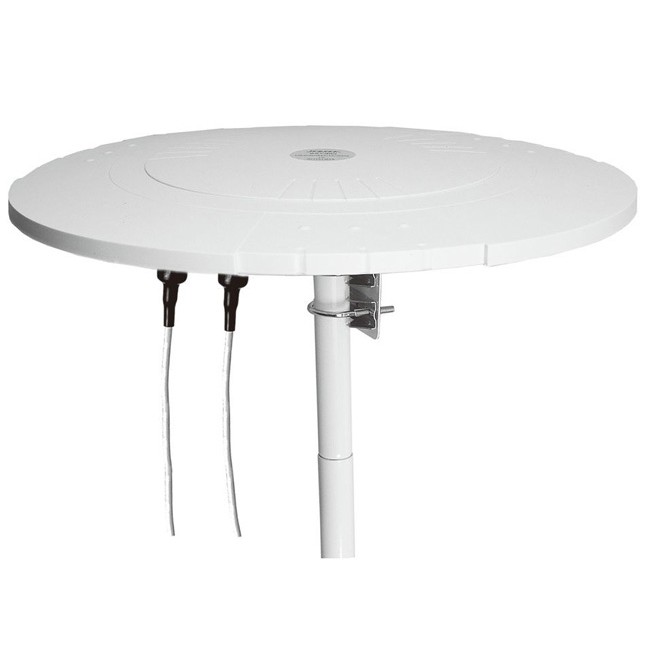 Downloads


OMNI24 manual (2.15mb)
Discontinued
21 inch Omnidirectional TV antenna with satellite dish combine.
Features
Omnidirectional design, 360 degree reception.
Built in satellite signal diplexer, ideal for use with DSS system.
Built-in fixed FM trap helps prevent strong FM stations from interfering with TV CH.2 ~ 13
Receives UHF/VHF signals from all directions without a rotator, built in amplifier boosts signals for suburban or urban areas.
Specifications:
Channels
0 ~ 69
Frequency
40 ~ 862 MHz
Gain
24 ± 2dB
Noise Figure
4.5dB MAX
FM Trap
95 ~ 108 MHz – 16dB
Return Loss
VHF 10dB, UHF 6dB MIN
Output Impedance
75Ω, F Female Connector
Sat. By Pass
950 ~ 2300MHz – 3.5dB
Passing Power
24VDC 0.5 A MAX
Power Source
230VAC, 50Hz / 12VDC; 100mA Adapter