PH5AHD MINI PINHOLE 3.7MM LENS 5MP ANALOG HD CAMERA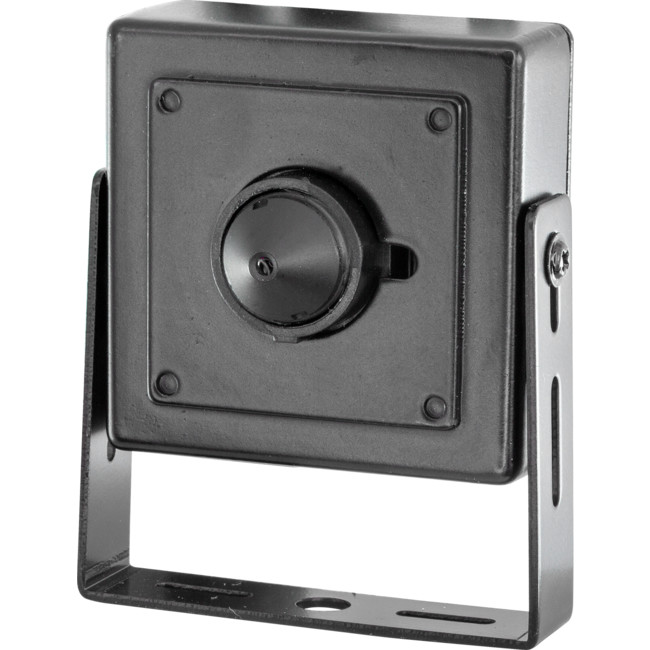 Additional Images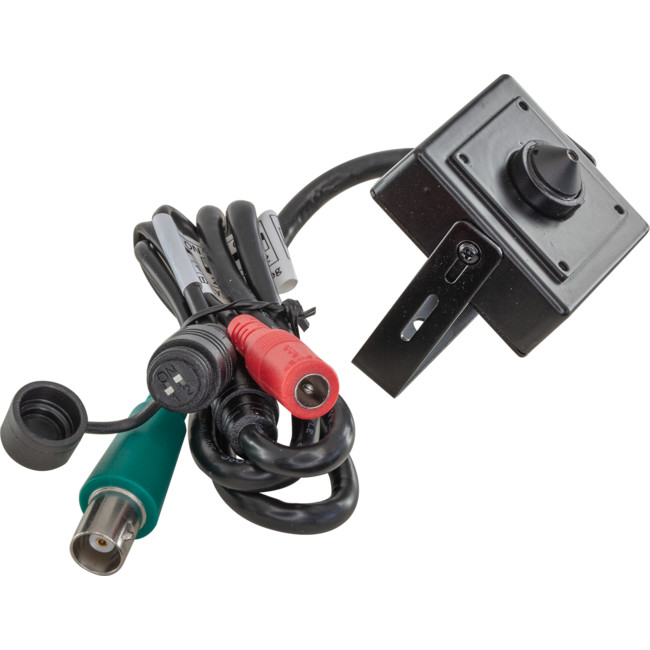 Please note this new 5MP feature is compatible with DOSS HBD16DVRV3 only. Due to the limitation of the DVR hardware, it is not compatible with DOSS HBD4DVRV3 and HBD8DVRV3 at this stage. Refer to FAQ how to set it up. However you can use it as normal 700TVL analog camera, which is compatible with other DVR
Coaxial transmission AHD HD camera
Adopt low illumination1/2.7" 5MP CMOS image  sensor
Support CVBS 1280H/AHD, 4M/AHD, 5M/CVI-HD, 4M/TVI-HD,5M output
Video coaxial transmission distance up to 500m
OSD can select AHD CVI-HD TVI-HD or CVBS standard definition analog signal output mode
Support D-WDR, 2D NR
OSD menu, various languages
Specifications
Sensor
1/2.7"  5 Mega pixels CMOS
Effective pixels
2592(H) × 1944(V)
Video frame rate
2560*1440@25/30fps;2592*1944@20fps/12.5fps
Resolution
1280H (CVBS output) 
Min. Illumination
Color: 0.1 Lux/F1.2, B/W: 0.01 Lux/F1.2
Lens
3.7mm pinhole lens
Sync System
7
Electronic Shutter
Auto/ Manual (X30~1/50000) / FLK
S/N Rate
=50db(AGC OFF)
Video output
1.0Vp-p complex video output, 75O
Output  model
PAL/NTSC adjustable
OSD menu
White balance
ATW/AWC-SET/INDOOR/OUTDOOR/MANUAL/AWB
NR
2DNR/3DNR, OFF
Image adjustable
Brightness, sharpness, AGC
DWDR
AUTO/ON/ OFF
Sens-up
OFF/ Auto (X30, X25, X20, X15, X10, X8, X6, X4, X2)
BLC
BLC/ HLC/ OFF
AGC
Auto
Day&night switch
Auto, EXT, B/W, Color
Privacy mask
/
Motion detection
/
Mirror
Horizontal/ vertical/ rotation
Lens shading compensation
OFF/ON
DPC
Auto,/B/W
Defog
OFF/ Auto 
OSD menu
Chinese, English and so on 12 languages
Output mode
CVBS 1280H/AHD 4M/AHD 5M/CHD 4M/THD 4M/THD 5M
GENERAL
Transmission distance
75-3/300m,75-5/500m
Operating temperature
-10°C ~ 55°C
Operating humidity
  0%-90%
Power consumption
=2w
Power supply
DC12V
Dimensions(mm)
43(W)x43(H)(L)mm
Weight/PCS(g)
150g
How
to set up 5MP feature in DVR?
Go to System Setting, then Device Setting, change the Display Mode to one of the 8 Analog (2592×1944) options.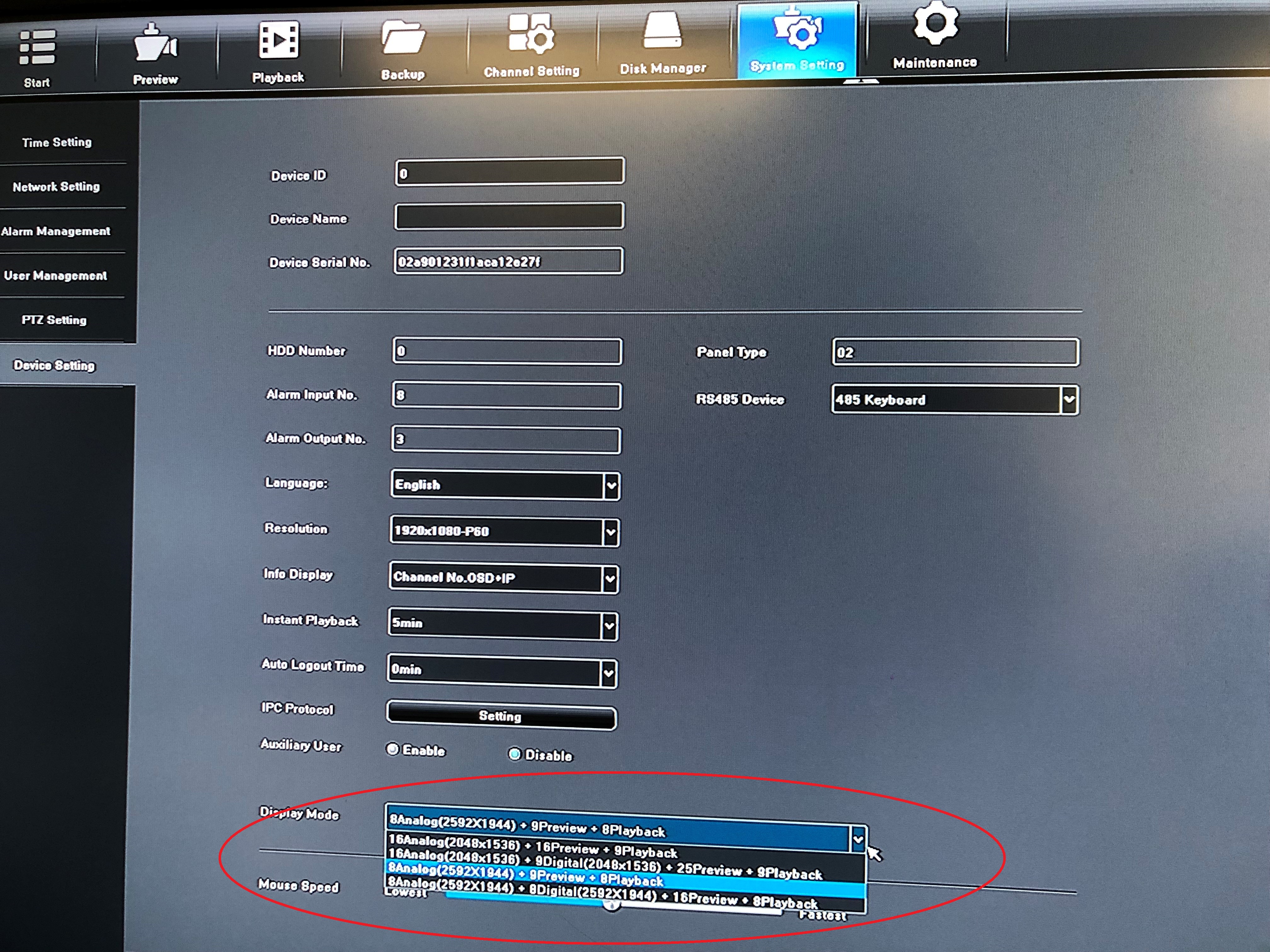 AHD Troubleshooting
Follow the steps below, if you are having issues connecting your Doss AHD cameras to our Hybrid DVRs
Is the power on and are the cameras connected into the DVR correctly?

Make sure the power supply to the cameras is working too.

Are the cameras in AHD mode or CVBS (576L) mode?

Doss AHD cameras come out of the box configured to output CVBS by default (for maximum compatibility with various test monitors used during installation). Easily switch to AHD output by holding the OSD key to the right on the camera for about 3-4 seconds to switch. Please note: Some cameras will have an inline controller, some will have buttons on the back. See the camera description page for more info.
Some Hybrid DVRs do NOT accept 720p or lower resolutions from analogue cameras. Make sure your DVR is able to do this.

Are you wiring directly with RG59 + power cabling, or using CAT5/6 baluns?

If the latter, make sure you are using a HD capable balun such as the VPB45HD.

Does your TV/Monitor have the required inputs?

The new range of Doss Hybrid DVRs only come with VGA and HDMI video outputs. Make sure your TV/monitor has at least one. HDMI is the recommended connection between the DVR and TV.