PT10QRECO PAN & TILT MJPEG HOME WIRELESS IP CAMERA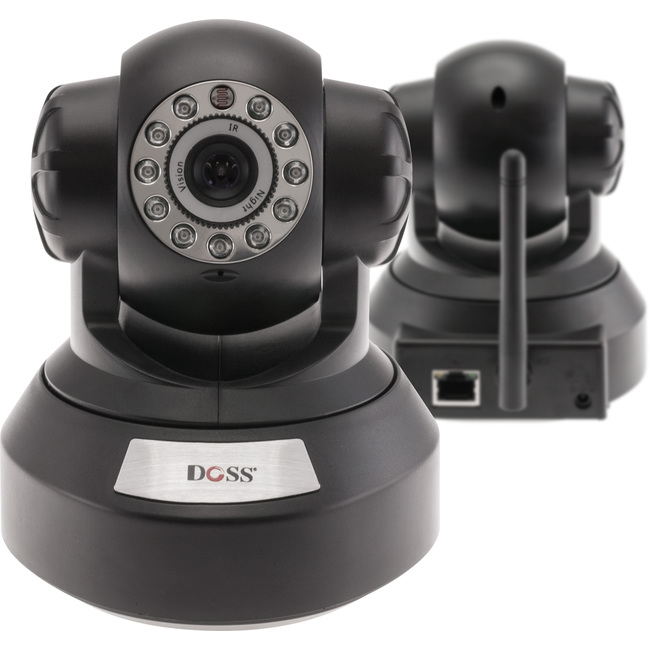 Downloads


PT10QRECO Setup CD Contents (.zip; 24MB)
Discontinued
The PT10QRECO Wireless IP Camera allows you to monitor your children from your iPhone/iPad or watch your pets while you're out! With the ability to Pan and Tilt remotely, you can adjust the camera position to cover a much larger area than with a static camera alone.
Supplied with a handy QR-code, you can instantly be connected to your camera on your smartphone without the need for confusing DDNS and Port Forwarding configuration!
Home Network IP Camera

Ethernet and Wi-Fi connection options

QR code instantly connects your smartphone to your camera anywhere in the world!
Motion triggered Email and FTP notification
Remotely pan and tilt camera view!
VGA capture up to 30fps
Talk-back feature

Built-in microphone captures audio
Audio output jack allows connection of external speaker (not included) for talk-back

IR Night illumination up to 5m
Image Capture
Sensor
CMOS sensor
Pixel count
300k
Minimum illumination
IR on, 0 Lux
Lens
f=4.0 mm, F=2.0, Fixed Iris
Pan/Tilt
Pan Coverage
270°
Tilt Coverage
120°
IR Illumination
Lighting
11x Infrared (850nm) LEDs, 5m distance
Lighting Control
Auto control
Video and Audio
Resolution
640*480 (VGA) / 320*240 (QVGA)
Compression
MJPEG
Frame rate
30fps
Bit rate
128kbps ~ 5Mbps
Image Rotation
Mirror / Flip
Audio Compression
ADPCM
Network
Basic Protocol
TCP/IP, UDP/IP, HTTP, SMTP, FTP,
DHCP, DDNS, UPNP, NTP
Network Interfaces
10Base-T/100base-TX
802.11b/g/n
Other Features
Video control
Yes
Dual way audio
Yes
Motion Detection
Yes
On-Trigger Actions
Email / FTP
User Setting
Three levels
Date / Time Setting
Yes
Upgrade
Upgrade from network
DDNS
A free DDNS service provided by manufacturer
Hardware Interface
Ethernet
10Base-T/100base-TX
Audio In
Internal mic
Audio Out
Audio Line-out interface x1
Physical
Weight
245g
Main body
100mm(L)*99mm(W)*118mm(H)
Power
DC 5V
Power consumption
<6W
Operating temperature
-20°C ~ 50°C
Operating humidity
10% ~ 80% non-condensing
Software(PC Side)
OS Supported
Microsoft Windows XP/Windows 7 etc.
Browser
Internet Explorer 6.0 and Above or Compatible Browser, Firefox, Safari etc.
Application Software
IPCMonitor
Connect camera with Ethernet and view with Smartphone
[Expand]
Connect camera with Wi-Fi and view with Smartphone
[Expand]
Manage / view your camera via your PC
[Expand]
DOSS Security Training 2013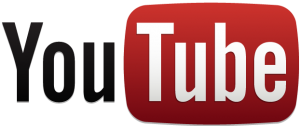 Watch the training series on our new CCTV Cameras for 2013 here!
What you need to know for new CCTV installations
Cameras
What does each camera need to see? i.e. how far, how wide, how much detail?
What are the conditions the camera needs to work in? i.e. Day or night, infra-red, indoor or outdoor?
How will it be mounted, and are there any style considerations?
DVRs
How many cameras does it need to monitor, allowing for any expansion?
Do you need full D1 (576 line) recording on all channels?
How many days of recording at what quality needs to be stored?
Cabling
Do you want to run coaxial + power, or CAT5E/CAT6 with baluns?
Power
Will you supply power locally to each camera, or have one central supply?
What size of UPS do they need?
Do you want a plug pack, wall box (needs an electrician to wire), rack-mounted supply, or power supply + video balun box in one?
Networking & Remote Access
Does your customer want to view their cameras remotely?