SPKB3 18KG SPEAKER WALL BRACKET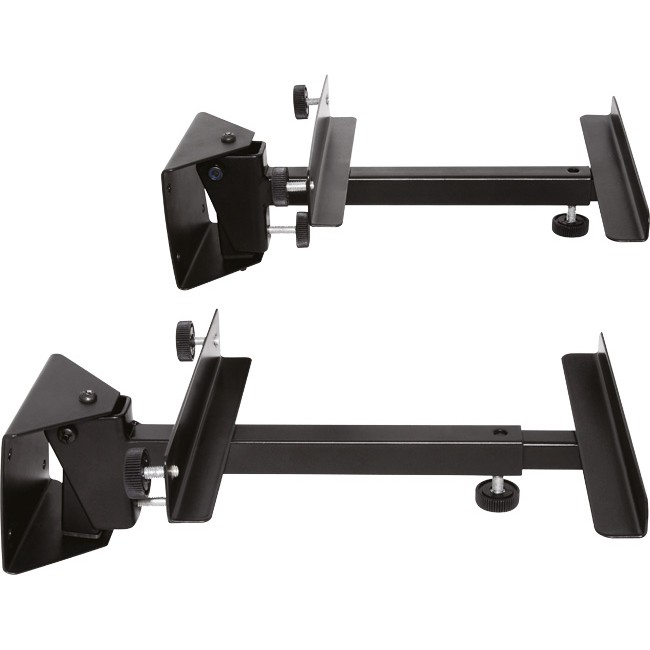 Downloads


Sell Sheet (1.6mb)

Doss Bracket Range PDF
A full range of brackets to mount your flat panel TV to yourdesk, wall or ceiling.


View the entire range of Doss Brackets
Ideal brackets for medium to large bookshelf speakers.
Max speaker weight: 18kg
Horizontal Tilt: 160°
Vertical Tilt: 8°
Adjustable length: 180 ~ 300mm
Distance from wall: 100mm
Thick gauge steel construction
Single stud installation
Supplied in pairs
Gross weight: 2kg
2011 Doss Bracket Range Sell Sheet PDF.
View our entire range of Doss Brackets by downloading the 2011 Doss Bracket RangeSell Sheet