TSI300 300W 12vDC – 240vAC TRUE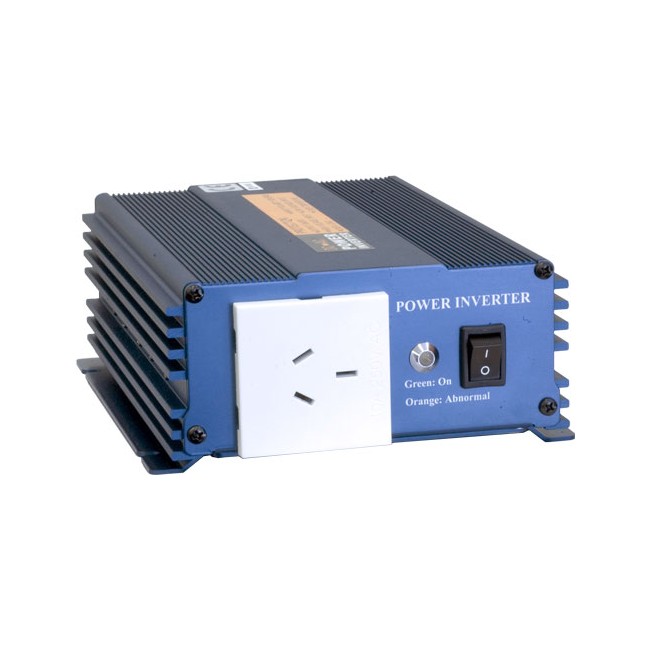 Downloads


TSI300 manual (96kb)
Portable power upgraded!
Better take-along power for sensitive electronics!
Doss 12V Inverters provide a pure quality 240V ACpower signal.
There are regular inverters. And now, new True Sine Wave Inverters. The difference? These babies produce a better and cleaner voltage… more suited for sensitive items such as laptop computers, stereos, laser printers, medical electronics, multi-stage timers and rechargeable tools.
What's more, New Equipment Protection Technology prevents excessive spikes from damaging your equipment. Goneis the distortion in monitors, light flickering, etc. Your equipment runs cooler, lasts longer and is guaranteed to perform the same as if your were using city power
Over / under battery voltage protection; Audible low voltage warning; Automatic low voltage shutdown saves permanent battery damage. Leaves enough power in your battery to start a vehicle