4PRX7 CAT5E SOLID BOX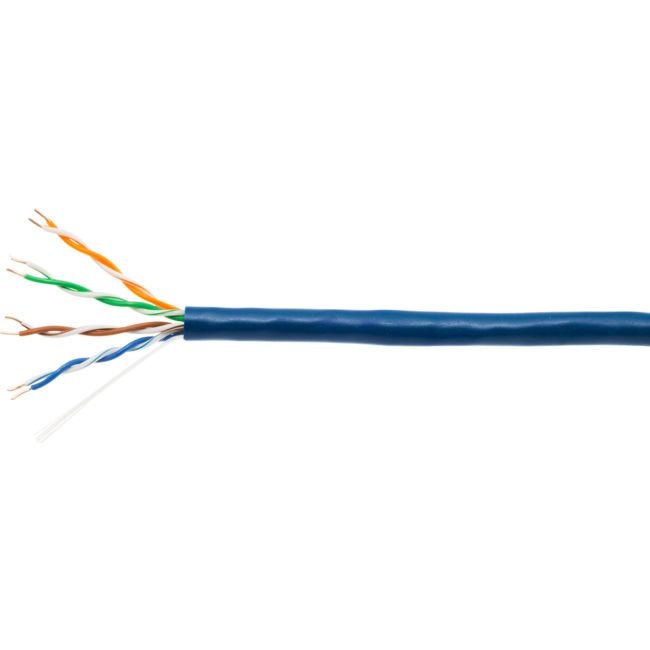 Downloads


Compliance report
High performance 100 MHz Category 5 in-building distribution cable
Unshielded twisted pair (UTP)
Compliant Standards EIA/TIA-568 Category 5
Wires per cable: 8 wires/ Pairs per cable: 4 pairs
Flexible unshielded 24 AWG solid pairs copper
CMR rated
For high speed data applications
Kink resistant easy to install jacket
Impedance: 100 ±15 Ohms
Attenuation: 22.0 dB/ 100 m @ 100 MHz
Insulation PE: 0.92 mm
Outside Diameter: 5.20 mm
Supports a variety of network systems i.e. Ethernet, Token Ring and X-DDT
Connector: Bare wire
Reel Length: 305 m
Available Colours: Black, Blue

,

Red,

Yellow

,

Green

,

Grey
If other suppliers don't have an "A-Tick" and the ACA supplier code on their Cat5e,don't buy it! It cannot be legally connected to the Australian communication network!
Doss Cat5e is tested and exceeds the Australian requirements as presented in the Cat5e Test Reports
Our A-Tick supplier code is N1185.
Note: Non-approved product is available on the Australian market and is often less expensive due to the use of less copper or CCA, flammable PVC jackets or poorer production methods.